How to Quickly Install Let's Encrypt SSL with cPanel App
The Let's Encrypt cPanel app is a fast and simple tool that allows you to install an SSL certificate in 10 seconds with just one click.

It's free with no need for registration, and you may install the SSL certificate with as many domains as you wish. The primary reason why SSL is used is to keep sensitive information sent across the Internet encrypted so that only the intended recipient can access it. Today, it's essential to secure your website with an SSL certificate if you are transmitting sensitive data.

This guide will provide you the installation procedure in a just a few simple steps and you will have your website fully secured in no time. It's really that simple.
---
Step 1
Log into your cPanel account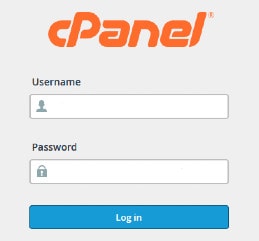 Step 2
Scroll down to Security section and click on Let's Encrypt icon.

Step 3
Find the domain name to install the Let's Encrypt SSL and under "Actions" click "Issue".

Step 4
Under Include, place a check mark on the optional Alias domain that you wish to have it
installed. It's recommended to select both mail.mydomain.com and www.mydomain.com.

Step 5
Select a SSL validation method below and click "Issue".

---
It should take approximately 10 seconds to install the SSL certificate.

Check your website by adding the "https" protocol and reload the page.
Example, https://mydomain.com

If you see the "lock" in the address bar, your Let's Encrypt SSL certificate has been successfully
installed.

Alternatively, you could also check with an online SSL Checker tool found here.

The Let's Encrypt SSL certificate automatically renews every 3 months and there's no further
action required on your part. You will receive a confirmation email to verify that the certificate
has successfully renewed.

For more information, please visit the official Let's Encrypt website.

If you come across any issues, please contact our Support Department and we will be happy
to assist.
---