How to Install Wordpress with Softaculous
There's no need for complicated and time-consuming application setup.
Softaculous makes it easy to install a wide variety of apps with just a few clicks.
In this guide, we will show you how to install Wordpress with Softaculous.

Below, we will provide step-by-step instructions on Wordpress installation process.
---
Step 1
Log into your cPanel Account.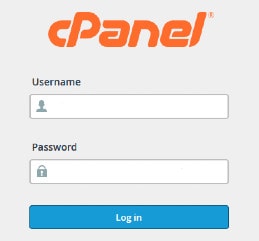 Step 2
Scroll down to * Softaculous Apps Installer * and click on * Wordpress* icon.

Step 3
Once you have reached the Wordpress configuration screen, click * Install Now *.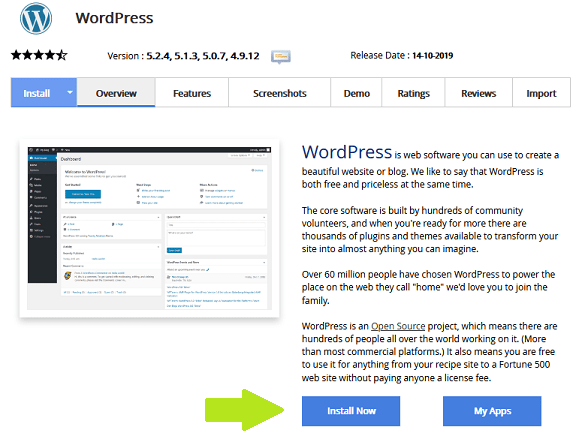 Step 4
By default, Softaculous will install the latest version of Wordpress.
Choose Protocol (ex. http, https etc) from drop-down menu.
Next, choose the domain you wish to install WordPress from the drop-down menu.
In the field * In Directory *, key in the name of a directory to install.
For example, if you wish to install Wordpress on domain name *myshoestore.com* ,leave this field blank.
If you wish to install Wordpress on domain *myshoestore.com/blog*, type in blog.
If the directory doesn't exist, don't worry, it will be automatically created.

Step 5
Enter your website name and description in the form field.

Step 6
Enter a username and password.

Step 7
Choose language from drop-down menu.

Step 8
• Select Plugin(s)
-
Make any selections if needed.
• Advanced Options
-
If you need to make changes to the database, you could update them here, however for new
Wordpress installations, it's recommended to not make any changes as a new database will be created.
• Select Theme
-
Here you could select a theme, or you could ignore this and select a theme after the installation.
Step 9
Enter your email address if you would like to have the installation details (Recommended).

Click on the "Install" button and the Wordpress installation will begin.







That is all !
---