How to Change PHP Version and Update PHP Extensions
In this guide, we will show you how to change PHP Version and update PHP Extensions. Changes are most often needed when software or applications require a specific PHP Version or PHP Extensions to function.

Within cPanel, PHP Selector allows you to update the version and also modify specific PHP modules and functions.
---
Step 1
Log into your cPanel Account.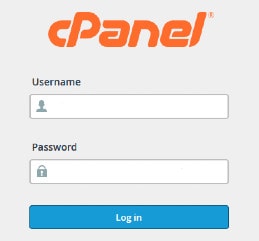 Step 2
Scroll down to * Software * and click on * Select PHP Version * icon.

Step 3
Here you will find a long list of available modules and extensions and you will be able to turn
on/off specific extensions, by simply checking them on or off.

Next to PHP Version you will see a drop-down menu and be able to select the required
PHP version. Click * Set as current * to save your changes.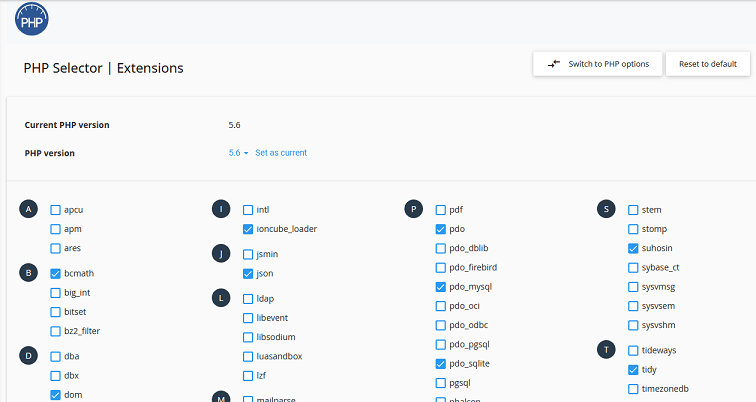 Step 4
Clicking on the * Switch to PHP Options. * link will allow you to change individual settings
within the PHP version in question.

When you click on a greyed out value, a drop-down menu will appear to change specific settings.
Click * Apply * to complete changes.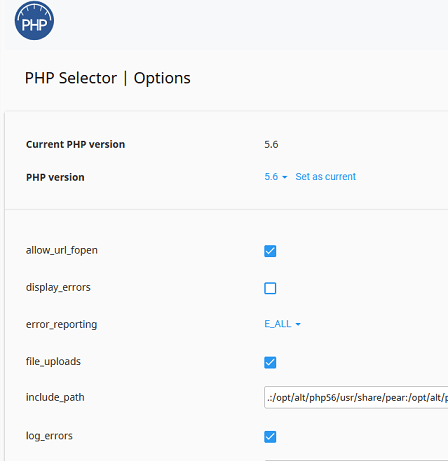 That is all !
---