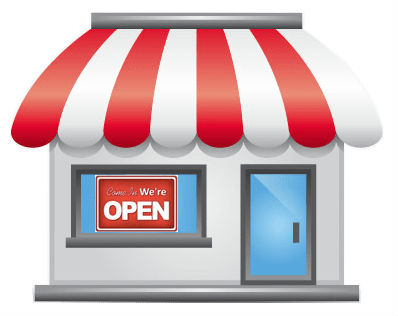 January 15 2020
Starting an online business is easier than you think.
For people that are not very tech-savvy, the challenges of starting an online business may seem complicated and confusing at-first, however with a little research, planning and work, you will be quite surprised that getting an ecommerce website up and running is not as difficult as it seems after-all.
In this guide we will show you how to start an online business and provide the essential steps required to get your business online.

The first step is to create a plan. Without a plan, you could run into problems down-the-road. Make a plan and put it down in writing, or simply create a file, such as NotePad, and list all the details of your business plan. It's always best to choose a budget that's affordable and won't break the bank. You want to keep costs at a minimum. Having a low budget shouldn't discourage you, since the cost of setting up an online ecommerce store may be much more affordable than you think. Create realistic goals within a time-frame and try to achieve them. Once again, it's very important to create a plan and make any minor adjustments along the way.

Before you register a domain name, it's very important to research the name that you have in mind. As of 2018, there are approximately 333.8 million domain name registrations across all top-level domains (TLDs). You might find that most "good" domain names are taken, however this is where you need to be creative. You want to keep your domain name as short as possible, and also be sure that it will be easy for potential customers to remember. Typically, most domain registrars sell new domain names between the price of $10 and $22 per year. We provide Discount Domains names starting as low as $2.50 per year, that may help to keep your costs to a minimum.
Use Keyword in Domain Name
When creating your domain name, think about the keywords that your target audience will use when searching for your brand or product. For SEO reasons, it would be good practice if you could possibly include a keyword in your domain name.
Webmaster Trends Expert John Mueller stated in a Google Webmaster Central office hours hangout in which keywords and phrases in Web addresses are a "small ranking factor". However "small" could still make a difference and there are also compelling factors from a usability perspective to incorporate keywords and phrases where they are related.
Google Adwords provides a keyword research tool for free. With Keyword Planner, you can find new keyword ideas for your domain name that are relevant to your product, service, and target customers. Furthermore, it provides search volume, metrics and forecasts for your keywords.
Note: You don't require an active campaign to use the Keyword Planner.
WhoisGuard
WhoisGuard is generally a privacy protection service that will prevent people from seeing your own personal name, address, telephone number and email address whenever they perform a Whois search on your domain name. It places its address information to the public-Whois rather than your own to safeguard you from potential spam as well as identity theft. Most domain registrars offer Whois Protection for free, thus there may be some companies that charge a small fee.
Update DNS (Nameservers)
Once you have registered a new domain name, it's important to update the nameservers, however before you can modify the DNS, you should have a web hosting plan setup prior to modifying the nameservers. Your web hosting company will provide you with the nameserver details and usually you will find this in the "New Account Information" email.
Once you have this information, simply log into your domain registrar account and update the nameservers. Keep in mind that once this is completed, you will need to allow time for the domain name to propagate. Most often, the DNS updates within a few minutes, however, there have been cases where it could take up to 48 hours for the nameservers to completely resolve. In other-words, your website may not be functional until this has completed.

When starting an online business, Shared Web Hosting is the most cost-efficient web hosting plan that will be suitable for a new online store that's just starting out. We have shared web hosting plans starting as low as $2.99 per month that you may want to consider. Steer clear from free web hosting companies, as the performance of your website will play a major factor with the growth of your online business. It's best to stick with a reputable web hosting company.
The most important features to consider:
Disk Space –  Depending on your business, you will need to determine the amount of disk space required to host your website. For example, if you have a photography business and showcase a lot of your photos, then you should expect to purchase web hosting that offers higher allocation of disk space. Graphics and images consume a lot of disk space, however if your goint to setup a typical basic website, then you shouldn't be too concerned of excessive disk space.
Bandwidth – Since your website is new, you shouldn't have any concern over the amount of bandwidth that's allocated with your web hosting plan. Bandwidth increases when you start receiving high volume of visitor's. When you reach this point, it's time to upgrade your web hosting plan.
 Email Address – When starting a new online business, it's important to have an email address associated with the domain name that you have registered. Most web hosting companies allow you to create a new email address, thus you should refrain from using a free email address on your website, such as gmail, yahoo, etc as this does not appear to be professional.
Control Panel – A web hosting control panel allows you to manage and control your websites from a web-based interface. This system provides users a graphical interface where they could manage their portion of a web server with many different features. CPanel is the most popular control panel, followed by Direct Admin, and Plesk. We highly recommend to choose cPanel, should it be available.

Today, there is an abundance of website building platforms that will assist you with the development of your website without requiring any knowledge of programming, such as HTML, Javascript, CSS and PHP. For beginners, there are many drag-and-drop website platforms that you could choose, which provide a user-friendly experience.

What is an SSL Certificate?
SSL represents Secure Socket Layer (SSL). SSL is a security protocol that enables encrypted communication between a web server and a web browser. It encrypts all data transmitted between the web server and the user having an encryption key on the server.
Why Do I Need an SSL Certificate ?
An SSL Certificate is essential in setting up your online store. This will provide potential new customers a degree of trust when reaching your website. Google also states that HTTPS and SSL are essential for ranking your website.
SSL certificates happen to be a ranking component since 2014, although as time passes and Google works in the direction of a far more secure internet, their significance has grown. This is a great thing for your company, as it provides you a competitive advantage over companies who don't have an SSL certificate on their website.
You could purchase an SSL Certificates starting as low as $17 per year here.

The biggest benefit of driving search engine traffic to your website is that it's absolutely free. The more targeted traffic you are able to bring in, the more revenue you will generate for your online store. Optimizing your website is essential for ranking high in keyword searches. Be sure to follow these steps below to ensure that your website loads at optimal speed. If you have a WordPress website, have a look here to optimize your WordPress website.
Make sure your website loads fast
Visitors anticipate websites to load fast. Since the world is becoming more and more mobile, and as people expect services to become on-demand, having a poor website speed could seriously effect your business.
Having a fast-loading website isn't only good for consumers, it's also good for Google. Sluggish websites tend to be slow simply because they are inefficient. They could load excessive large files, have not optimized their media, or don't take advantage of modern technologies to serve their web pages.
Frequently test the speed of your website and improve it as much as possible.
GTMetrix provides a free tool to test your website speed.
Optimize your images
Image loading times are very important for SEO. The faster the website, the simpler it is to visit and index a webpage. Images will surely have a huge impact on loading times, particularly when you upload a large picture then show it really small, for instance a 3000×2000 pixel image displayed at 400×300 pixels, as the whole image still must be loaded. Therefore resize the image to the way you want it displayed.
Basically, you want to reduce the image size by as much as possible, without losing the quality of the image. There are many image optimizers available on the internet, with some being simple to use, while others being far more complex. You need to choose which you are more comfortable with.
If you are not going to use many images, I would recommend Optimizilla  which allows you to quickly optimize single or multiple images at once.
When you have optimized your photos, test out your website with tools such as Google PageSpeed Insights, or Pingdom. Needless to say, the faster the loading time, the better.
Create compelling meta titles and descriptions
Among the least difficult and quite often ignored optimization opportunities is the actual image file names. All those really should use several carefully selected keywords; essentially, keywords and phrases the image can rank for, while avoid using stop words such as a, the, in, of, etc. as well as splitting up keywords by hyphens.
Image alt and title attributes would be the next easiest settings that not just assist graphics with higher rankings in search, but additionally develop the webpage relevancy and enhance user experience. When it comes to image links, these attributes can provide context to search engines concerning the destination webpage, further more helping it rank. In contrast to file names, create those attributes in a concise way. Alt attributes are played aloud by accessibility computer software and display screen readers and title attributes show up when website visitors hover over images, so don't stuff keywords there and change it up.
Create a sitemap
A sitemap is described as a basic guide or directory that contains information as well as other information on webpages which are included on a website, as well as the content on these pages. Search engines like google will do their work in crawling a sitemap to locate and identify all information that may be relevant to a particular search query which has been carried out.
A sitemap will improve the navigation abilities whilst making the website much more user friendly all round. The theme of the website is often more cohesive, and customers are able to view the sections of the website as well as the links all on a single page. It is usually regarded as a skeletal system which should be built upon.
A sitemap is a vital portion of virtually any website, and even though producing one from scratch can take time, it could be regarded as a wise investment
Upload a robots.txt file
Robots.txt is a series of instructions which informs internet robots, generally search engines like google, which webpages to crawl and not to crawl. Each time a search engine lands on a website, it looks at the robots.txt for guidelines.
Why should I use robots.txt? Understanding how Search engines crawl websites can help you see the value of utilizing robots.txt.
Search engines have a crawl budget. This explains how much time they may dedicate to crawling a specific website. Google calculates this budget based on a crawl rate limitation and crawl demand. In the event that search engines see that their crawling of a website slows down that website, and therefore hurts the user experience for just about any organic web browsers, they may slow the speed of the crawls. Therefore should you add fresh content to your website, Google would not notice it as quickly, possibly doing harm to your SEO.
Robots.txt can also prevent the appearance of duplicate content. Also you might have pages on your website that you don't want displayed to the general public. For instance, this may include a thank you page right after somebody made a purchase or submitted a login page. These types of webpages should not show up on a search engine, rendering it useless for Search engines to index them.
Build backlinks from other websites
Backlinks tend to be links from one single website to a webpage on another website. Search engines consider backlinks "votes" for a particular page. Webpages with a large number of backlinks generally have higher organic search engine rankings.
Backlinks are essentially votes from all other websites. Each one of these votes informs search engines that the content is valuable, credible and useful. Therefore the more of these "votes" you have got, the greater your website will rank in Google as well as other search engines. Google has verified that backlinks continue to be among their three most significant search engine ranking aspects.
Just one quality backlink could be more powerful than 1,000 low-quality backlinks when they come from trusted, authoritative websites.
Link building can be carried out with many techniques, such as writing great content, guest blogging, infographics, directory submission and much more. Backlinks will push your website up the ladder in SERPs, resulting in more website visitors, and having more visitors means more revenue your website will generate.
Internally link between relevant posts and pages
Link-building is not only reserved for external websites linking to your site. You could assist search engines like google, learn more about your site through internally linking with other webpages on your site within your content.
The more links, internal or external, are found on a web page, the less link juice each link sends to the page it points to. Additionally, unless the content is well structured, it could be monotonous for your visitors to scroll down an endless listing of resources. To sum it up, too many links could send out a red flag for search engines. Avoid using excessive internal linking.

In order to successfully operate an online ecommerce website, it will require work and consistent dedication. Depending on how fast your website grows, it may take some time before you start earning any revenue generated by your products or service.  Patience is key. Make sure to regularly add fresh content to your website and post your promotions often on social media sites.