How to Setup CNAME Records
Updated: November 27, 2023
---
A Canonical Name or CNAME record is a type of DNS record that maps an alias name to a true or canonical domain name. CNAME records are typically used to map a subdomain such as www or mail to the domain hosting that subdomain's content.
In this guide, we will show you how to create or update CNAME Records.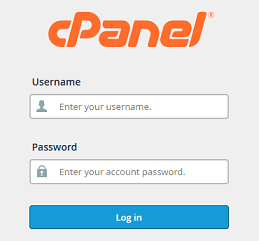 Log into your cPanel Account.

Scroll down to Domains section and click on the Zone Editor icon.

Click on the +CNAME RECORD button and a prompt dialog will appear.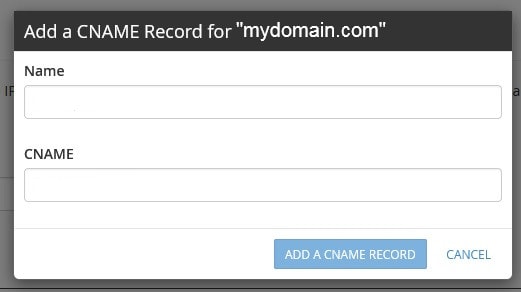 Once the prompt dialog appears, enter the name and cname record.
For the Name field, simply enter only the sub name as the form will auto-fill the entire
subdomain name. For example, enter contact and the form will auto-fill to contact.mydomain.com.

Next, enter the unique CNAME record into the CNAME field and click ADD A CNAME RECORD.


Complete.




Please keep in mind that your subdomain will not be visible on the internet instantly.
This process is called propagation and can take up to 48 hours, thus most often the nameservers will
resolve within hours.