How to Forward an Email Address in cPanel
Want to forward an email address ?
In cPanel you could have your email address forwarded in just a few minutes.
Let's get started.
---
Step 1
Log into your cPanel Account.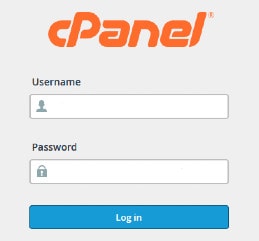 Step 2
Scroll down to * Email * and click on Forwarders icon.

Step 3
Select your domain name from the drop down menu and click * Add Forwarder *.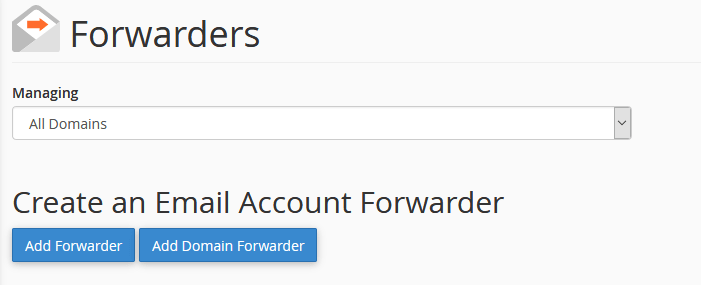 Step 4
Type in your email address in " Address to Forward: " field.
Do not enter your full email address here, just the first half, for example, if your
email address is donna@shoestore.com, just enter "donna" in the form field.

From the drop down menu select your domain name and under "Destination" field,
enter your full email address.(this will be where all your email will be forwarded to).
When finished, click "Add Forwarder".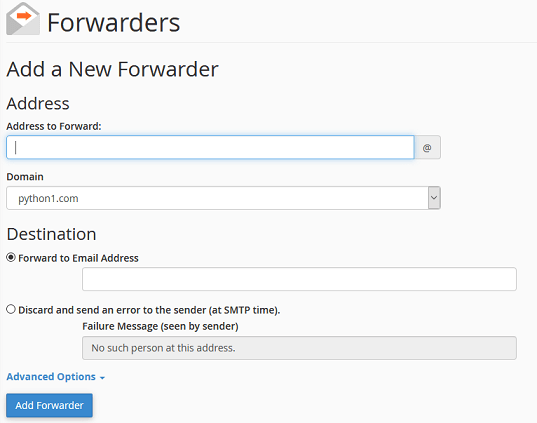 Done. Now all your emails will be forwarded to the email address you provided.
* To remove the forwarder, go back to the previous page and scroll down
to the email address and click delete.
---